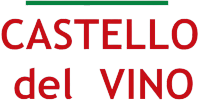 Pinot Grigio, Pavia 2022, Principato
GENERAL DESCRIPTION: With its typically copper-coloured bunches, the Pinot Grigio grape variety has reawakened the interest of consumers, especially in the last ten years, also because of the high production quality and its much-appreciated freshness. As is widely known, this vine is highly dependent on climate and soil conditions: it has therefore become particularly popular in a number of regions in Northern Italy, Oltrepo' Pavese being amongst these, where it found the ideal characteristics for the development of its typical characteristics.
PRODUCTION AREA: Oltrepo' Pavese is situated in the province of Pavia, Lombardy, on a broad hilly area between the Apennines and the plain which covers a number of valleys including Valle Versa, Valle Scuropasso and the Casteggio area. The vines cultivated on the hillsides at an altitude ranging from 200 to 400 m above sea level in a climate which features hot summers and generally cold winters with between 600 and 900 mm of rainfall per year, concentrated mostly in late autumn and early spring. The soils, according to the area, may be mainly clay, medium to only slightly limestone, or of medium weight with veins of mud which can also be limey.
VINIFICATION AND MATURATION: The grapes are harvested towards the end of August – first week in September. After soft pressing, the cooled must is fermented in stainless steel tanks at a temperature of between 18 and 20 ° C. It is then left to develop briefly in stainless steel tanks before being bottled.
Alcohol: 12 %
ORGANOLEPTIC CHARACTERISTICS: Straw yellow colour with slight tinges of gold. This wine is a fresh, characterful and appealing Pinot Grigio. Shows delicate, floral and fruity aromas with a hint of stone fruit. The palate is crisp with citrus characters and a limey and lightly spicy finish. Great with light starters, fish dishes and crisp summer salads.
Product Details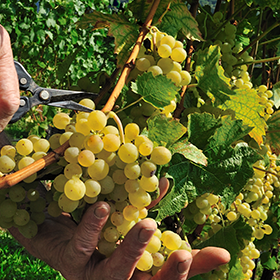 | | |
| --- | --- |
| Wine Type | White |
| Grapes | Pinot Grigio |
| Country | Italy |
| Region | Trentino Alto Adige |
| Capacity | 750 ml |
| Badges | vegan-wine |