A chilled glass of Frose' to beat the heat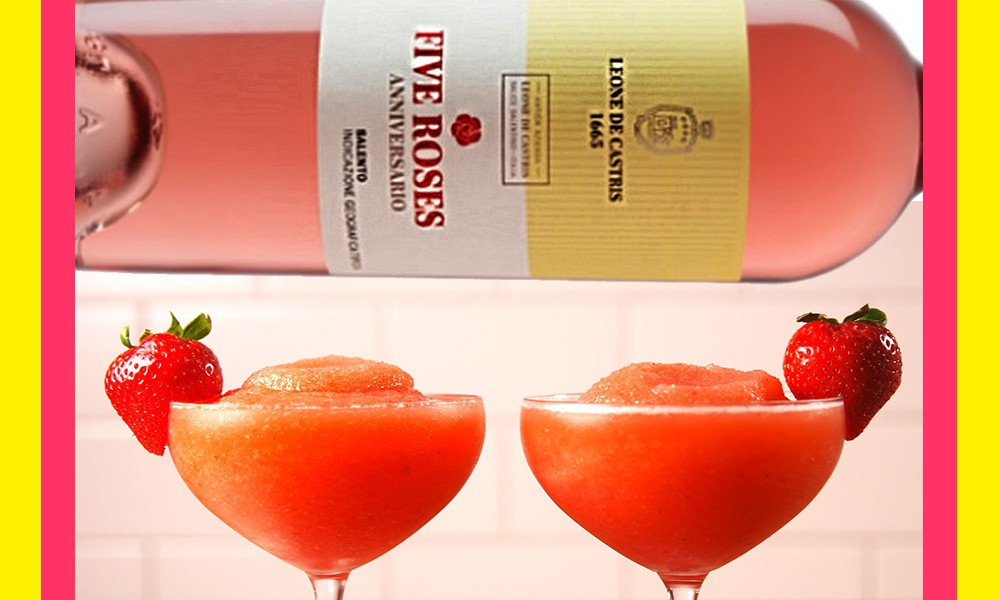 Frose' – Frozen rose' wine, the perfect refresher for these sizzling summer days.
And you know what will make an ideal slushy Frose'? Our Five Roses Anniversario 2019 from the historic winery – Leone de Castris 1665.
Ingredients
750 ml bottle Five Roses Anniversario, Negroamaro/Malvasia Nera 2018/19, Leone de Castris 1665
½ cup sugar
8 ounces strawberries, hulled, quartered
2½ ounces fresh lemon juice
Please feel free to contact us for the full recipe, we love hearing from you!