Italian Wine Dinner at DotCod Seafood Restaurant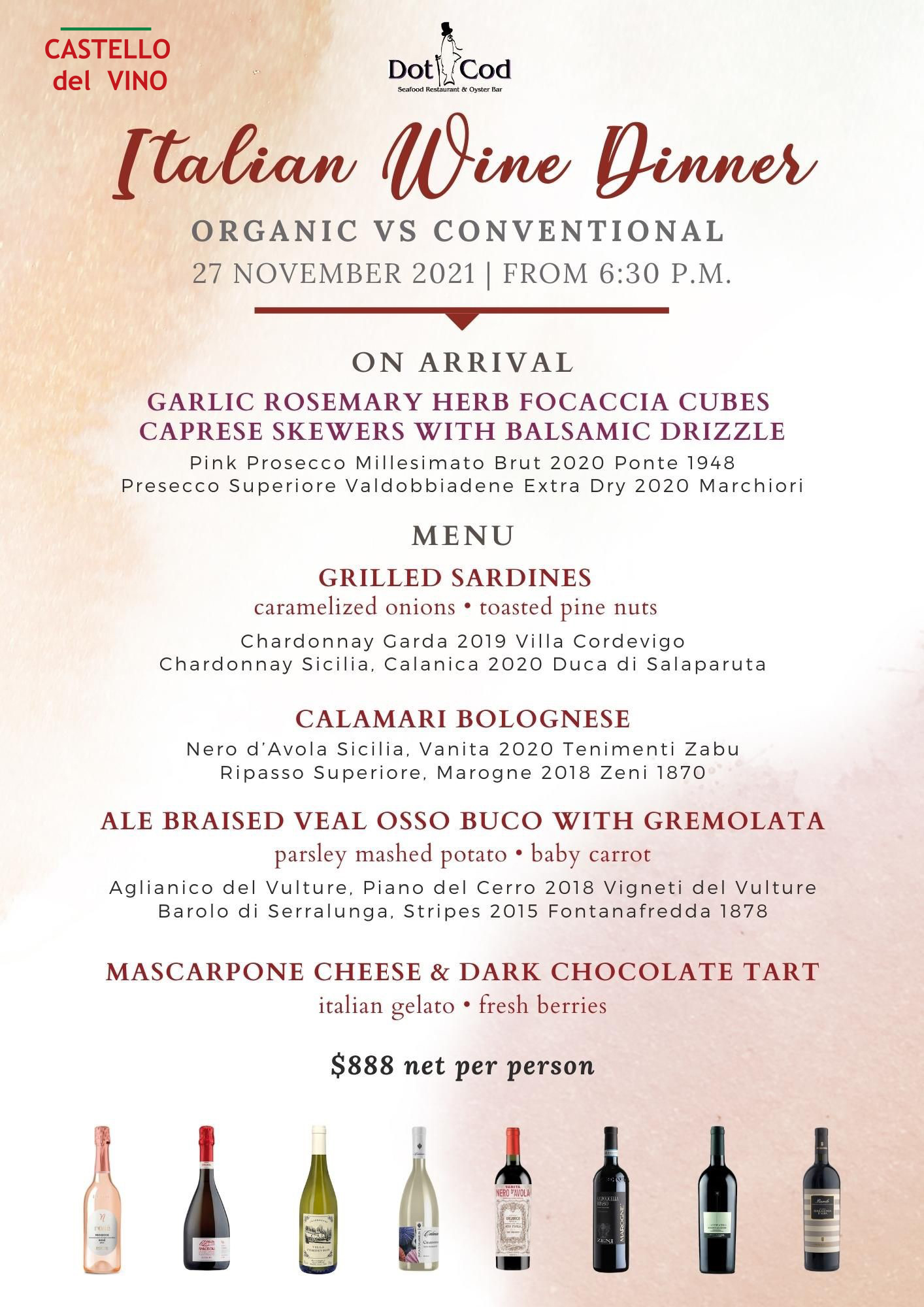 Organic vs Conventional – Which tastes Better?
Travel through Italy with 8 enticing grape varietals from the Northern Barolo to the Southern Nero d'Avola. Perfectly paired with Chef Hung's mouth-watering creations.
Speaker - Claudia Capelvenere
Sat, 27 November from 6.30pm
Please call us for bookings/enquiries. Almost sold out!